Car rental services at Palermo Airport

OUR SERVICES
Full-empty fuel service
With the full-empty service, you can return the rental car with the empty tank, freeing you from the obligation to fill up with gasoline before check-out. We offer you no waste of time and no worries.
Out of hours
If you booked a night flight or need to check out in advance or late compared to the usual times, that's not a problem. You can bring your rental car back at any time of the day or night: the return service by appointment serves just that!
Child seat/booster
The car seat is mandatory for children up to 12 years or 1 meter and 50 cm in height: the law dictates it, but every parent knows that it is really important! We can equip your rental car with seats fully in compliance.
Satnav
To get your way around, ask for the GPS sat nav on your rental car: the best way to reach each destination and enjoy the trip without worries.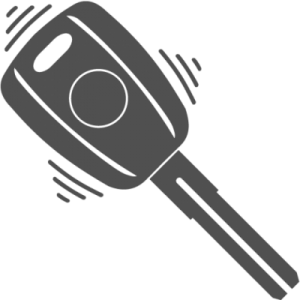 Priority check-in
Customers who want to avoid the queue and quickly get the car can opt for the "Priority Check In" service. If you want to save time, avoid queues and gatherings this is the right solution! Rent at top speed with priority check-in.
One way rental
You can choose to return your rental car where you picked it up or to another location in Sicily (Trapani or Catania). It is possible on request and confirms a trip to leave to different destinations in Continental Italy.
Young Driver
If the driver's age is between 19-20 years, we give the possibility through the "Young Driver" supplement to be able to rent cars of basic categories.
Additional driver
Share the pleasure of driving your rental car with your fellow travelers: you can request up to two additional guides, so you can drive one at the time without stress and worries.
Mini Kasko clause*:
The Mini Kasko clause halves 50% of penalties for damage (CDW) and theft/fire (TLW)
Super Kasko clause*:
By entering it when booking, the Super Kasko clause halves 75% of the CDW and TLW franchise.
Gold Kasko clause*:
The customer who wants to travel with peace of mind can subscribe to this clause, which eliminates the CDW and TLW deductible. In addition, it covers glassware, car glasses, tires, undersides, roof, mechanical parts, locks, upholstery and interior. It also covers vandalism and weather events. It also provides for the elimination of administrative expensives.
P.A.I. – Accident Protection*
Protect the driver from personal injury through a service provided through major insurance companies.
Road Assistance*
For roadside assistance service and in case of an accident to cover any towing costs, ask the desk for the "Road Assistance" service or book it on our website and travel with peace of mind! By signing this clause you have the right to roadside assistance with the tow truck only for Italy.
Road Assistance Plus*
The "Road Assistance Plus" is an insurance clause that combines either with the Mini Kasko clause or with The Super Kasko and allows you to extend insurance coverage on other parts of the vehicle.

Car Rental at Palermo Airport
WORKING DAYS
Monday to Sunday: 07:00 to 23:00
Out of hours: on request